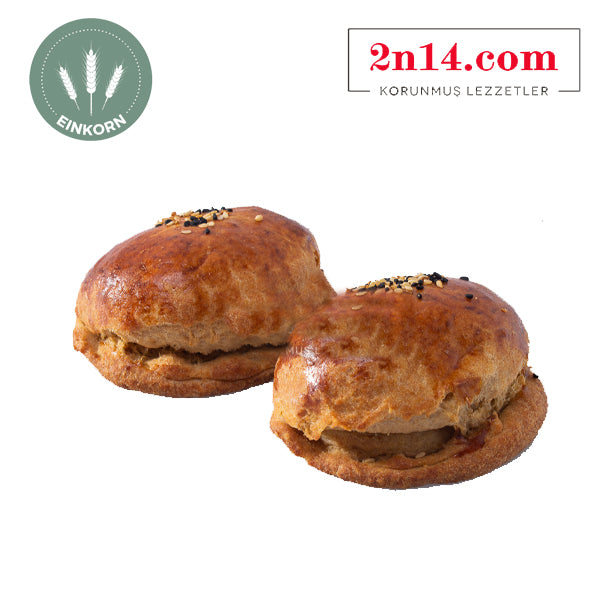 2N14 Einkorn Pogaca With Goat Cheese 4pcs
Sold out
Original price
$19.80
-
Original price
$19.80
Crafted with care and deep respect for culinary heritage, this delicacy brings together the wholesome charm of einkorn flour and the creamy richness of white cheese in a way that's both captivating and delectable.
Einkorn Pogaca with White Cheese is a testament to the art of baking. Each piece is meticulously prepared using einkorn flour, renowned for its unique flavor and nutritional benefits. The fluffy and golden exterior encases a generous filling of creamy white cheese, resulting in a symphony of textures and flavors that transport you to the heart of tradition.
With every bite, you experience the essence of homemade goodness. Whether enjoyed as a savory breakfast, a comforting snack, or a delightful accompaniment to your meals, our Einkorn Pogaca offers a burst of flavor and nostalgia that's both satisfying and heartwarming.  

Ingredients: Einkorn whole wheat flour, Cold pressed olive oil, Egg, Butter, High mineral salt, Alkaline water, Goat cheese