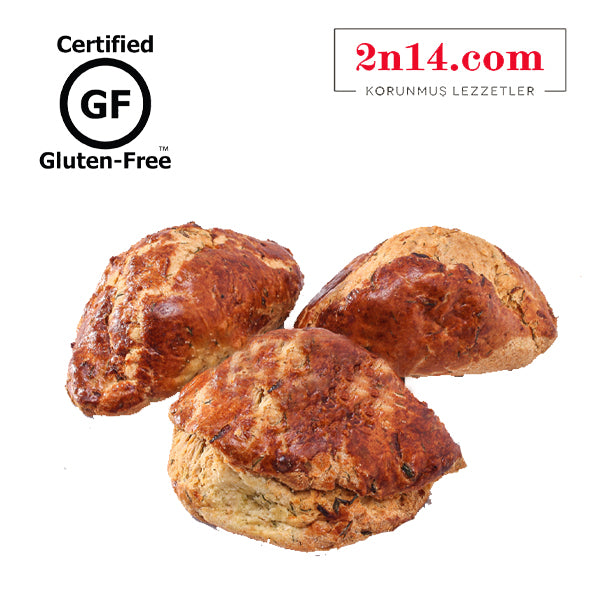 2N14 Gluten Free Buckwheat Anne Pogaca 4pcs
Sold out
Original price
$19.80
-
Original price
$19.80
Each piece is carefully prepared using buckwheat flour, renowned for its earthy notes and nutritional benefits. The result is a golden and inviting exterior that envelops the rich essence of buckwheat, creating a harmonious blend of textures and flavors.
Indulging in these pogacas is like embracing a taste of tradition. Whether enjoyed as a hearty snack, a satisfying breakfast, or a delightful accompaniment to your meals, our gluten-free pogacas offer a burst of flavor that's as comforting as it is delicious.
What sets our Gluten free Karabugday Anne Pogacası apart is its commitment to excellence. Crafted with genuine dedication and an understanding of taste balance, it embodies the cherished flavors of traditional Turkish baked delights, now accessible to those seeking a gluten-free lifestyle.
Ingredients: Native Buckwheat Flour, Rock Salt, Black Cumin, Olive Oil, Butter,  Egg, High Mineral Rock Salt