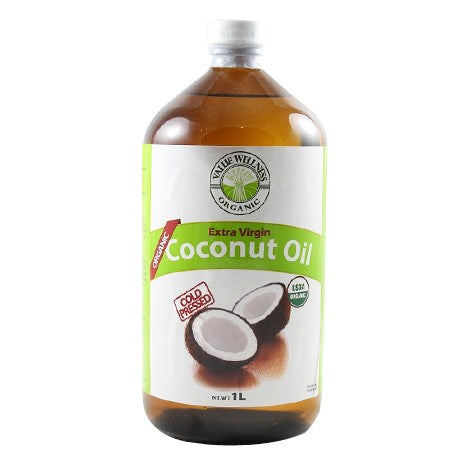 Organic Extra Virgin Coconut Oil
Original price
$42.00
-
Original price
$42.00
1 Litre
Made from fresh certifed-organic coconuts which are 
cold-pressed to make delicious virgin coconut oil.
Coconut Oil has many benefits which include; Immune System Support, Cardiovascular Health, Thyroid Support, Weight Loss, Wound Healing, Stretch Mark Prevention, Skin Benefits, Healthy Hair and Digestive System
Coconut Oils Secret Ingredient!
One of the "good fats" that makes up about 50% of coconut oil, is lauric acid. Lauric acid is a rare medium-chain fatty acid found in mother's milk. It is now being shown to have anti-fungal, anti-viral, and anti-bacterial health-protecting properties. Some researchers predict that lauric acid will one day become as well known in health circles as Omega-3 is today.