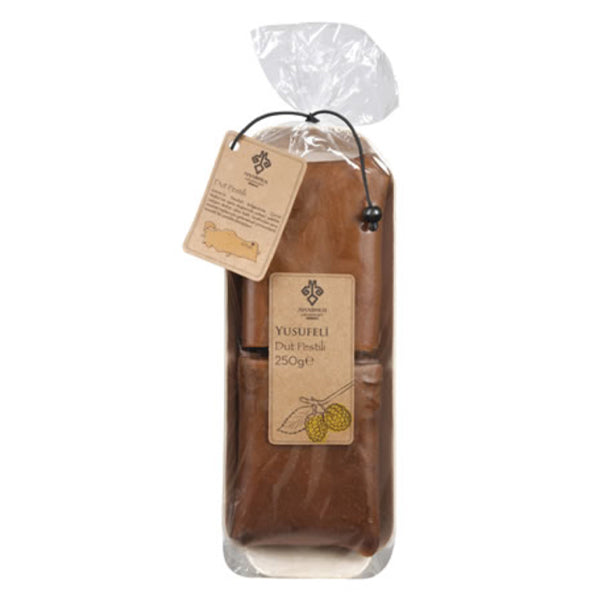 Anadolu Lezzetleri Yusufeli Mulberry Fruit Roll 250g
Sold out
Original price
$9.80
-
Original price
$9.80
Mulberries grown in the Coruh Valley, which is rich in biodiversity in Artvin, have a different taste due to the structure and climate of the region. Due to the steep terrain, only wild-grown fruits are picked in June, when they are most delicious. 
The collected mulberries are crushed after boiling in cauldrons and the juice is separated from the pulp in cures. While the mulberry juice obtained is boiled, the mixture prepared by mixing wheat flour, honey and milk on the side is slowly poured into it and mixed with shovels until it thickens enough. 
The obtained helme is poured in a thin layer on gauze cloths and kept in an airy place under the sun until it dries. You can consume Yusufeli Mulberry Pastry as a snack at any time of the day, or you can use it as a substitute for sugar along with tea.