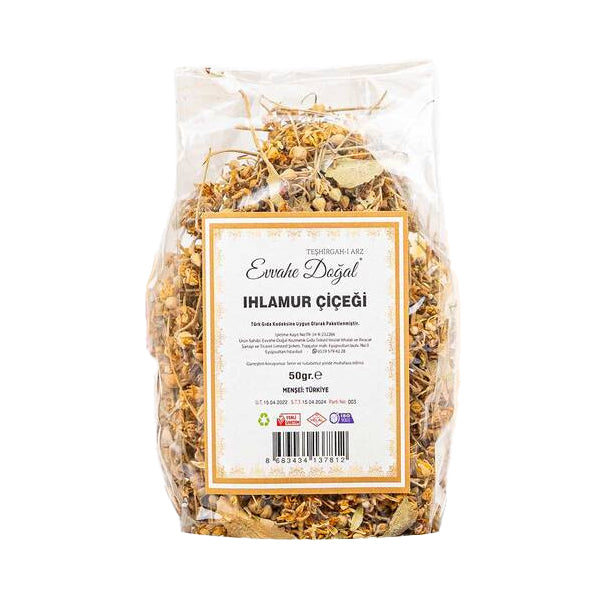 Evvahe Dogal Linden Flower 50g
Original price
$9.00
-
Original price
$9.00
Introducing our premium Linden Flower, a delicate and aromatic herbal infusion known for its soothing qualities and delightful floral flavor. Sourced from the fragrant blossoms of the linden tree, also known as the lime tree or basswood, our Linden Flower is a testament to the art of preserving the essence of nature. It offers a calming and fragrant experience that has been cherished for centuries.
Common Uses:
Relaxation Tea: Brew a cup of Linden Flower tea to unwind and de-stress. It's an excellent choice for soothing nerves and promoting relaxation.

Sleep Aid: Linden Flower tea is often enjoyed before bedtime to promote a restful night's sleep and relieve insomnia symptoms.

Digestive Comfort: Linden Flower is known for its mild digestive benefits and can be enjoyed after meals to support digestion and ease stomach discomfort.

Respiratory Support: It may help alleviate mild respiratory issues such as coughs and congestion, making it a comforting choice during cold and flu season.

Flavor Enhancer: Add Linden Flower to your favorite herbal tea blends for a fragrant twist or use it as a culinary ingredient for desserts and infusions.