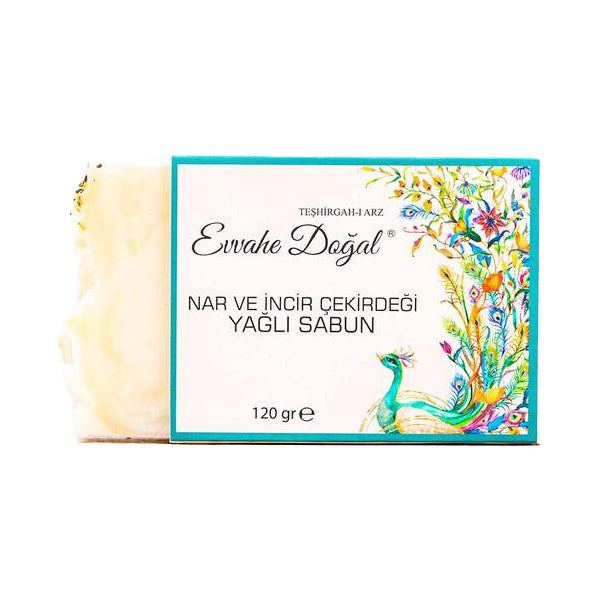 Evvahe Dogal Pomegranate and Fig Seed Oil Soap 120g
Original price
$9.00
-
Original price
$9.00
Pomegranate and Fig Seed Oil Soap is thoughtfully handcrafted using traditional methods, ensuring that you receive a high-quality product that rejuvenates and pampers your skin. The star ingredients, pomegranate oil, and fig seed oil, are celebrated for their remarkable skincare benefits. Their delightful fragrance not only cleanses your body but also awakens your senses, making every shower or bath a refreshing and invigorating experience.
Key Benefits:
Antioxidant Power: Pomegranate and fig seed oils are rich in antioxidants, which help protect your skin from the damaging effects of free radicals, reducing the signs of premature aging.

Skin Hydration: These oils are known for their excellent moisturizing properties, helping to keep your skin hydrated, supple, and radiant.

Skin Renewal: Pomegranate oil is particularly beneficial for promoting skin regeneration, which can lead to smoother, more youthful-looking skin.

Natural Cleansing: Our soap gently cleanses your skin without stripping it of its natural oils, making it suitable for all skin types, including sensitive skin.

Brightening: Regular use can help improve the appearance of uneven skin tone, giving you a brighter and more even complexion.