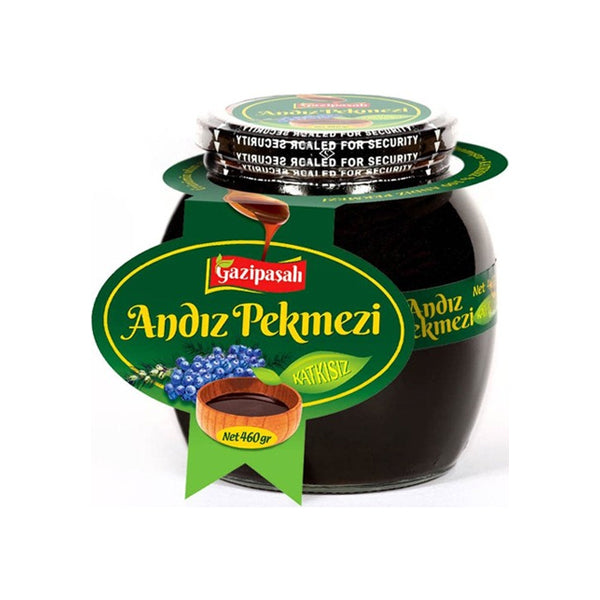 Gazipasah Andiz Molasses 460g
Sold out
Original price
$13.80
-
Original price
$13.80
Andiz Molasses Natural Andiz Molasses is obtained from the cones of the Andiz tree, which is a type of pine tree that grows especially in the Mediterranean climate and the highest regions of the Taurus Mountains.
Andiz molasses, which is a laborious task to collect and turn into molasses, has become one of the most popular and preferred molasses in recent years. You can consume our Andız molasses, which is an endogenous and fresh product that we have prepared specially for you, with peace of mind.
Andiz molasses has a different taste than other molasses. Andiz molasses, which has a slightly bitter taste, is preferred by people who think that molasses is too sweet. Andiız Molasses is a healing molasses-like other molasses.
Andiz molasses is completely  NATURAL  and does not contain any additives.
Ingredients: 100% Rhododendron Extract