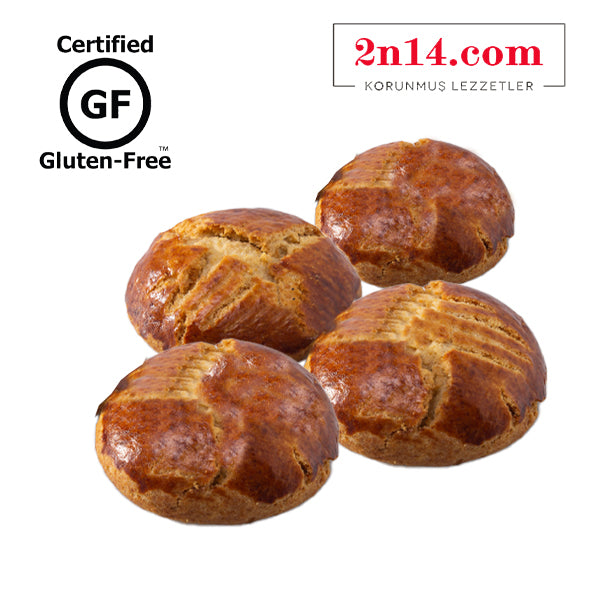 2N14 Gluten Free Buckwheat Pogaca 4pcs
Original price
$19.80
-
Original price
$19.80
Pogaca is a small traditional savory pastry in Turkey that is usually preferred for breakfasts. All pastry shops sell 'Pogaca' as their main product in Turkey.
Usually, people stop by these pastry shops early in the morning on the way to their work to buy some for a quick breakfast.
This variant of the Pogaca is made with buckwheat.

For a longer shelf life, store in the freezer.  After thawing, max 2 days in the chiller. 
Warm up in toaster or oven before eating.  

Ingredients: Native Buckwheat Flour, Rock Salt, Olive Oil, Butter, Egg, High Mineral Rock Salt