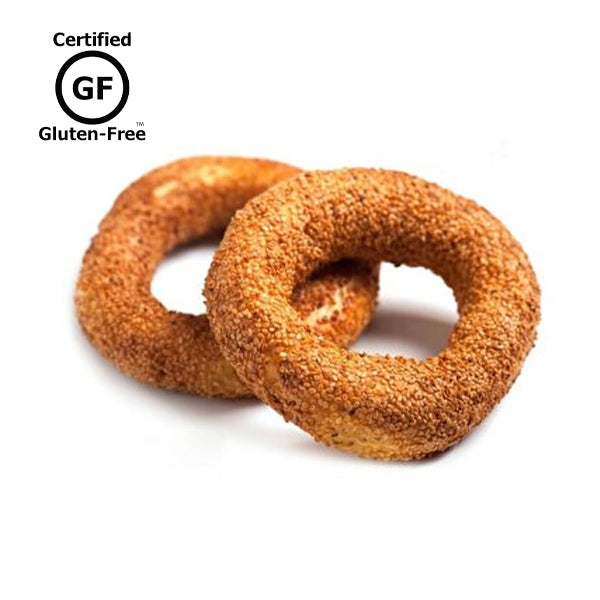 Gluten Free Simit 2pcs
Sold out
Original price
$8.00
-
Original price
$8.00
Simit is a sesame-crusted, circular bread from Turkey. Also known as Turkish bagel, this crusty bread is probably the most common bread in Turkey. It's usually served for breakfast and it always has a ring shape. 
Gluten-free simit prepared with natural molasses and local sesame seeds in Rolla cuisine, where you will find the taste and texture of traditional street bagels. (2 x 120gr

Ingredients: Gluten-Free Flour Mixture (Rice Flour, Corn Starch, Natural Gum (xanthan), Vegetable Fiber (Peagrass, Pea)), Beet Sugar, Sunflower Oil, Drinking Water, Sea Salt, Molasses.

For a longer shelf life, store in freezer.  After thawing, max 2 days in chiller. 
Warm up in toaster or oven before eating.