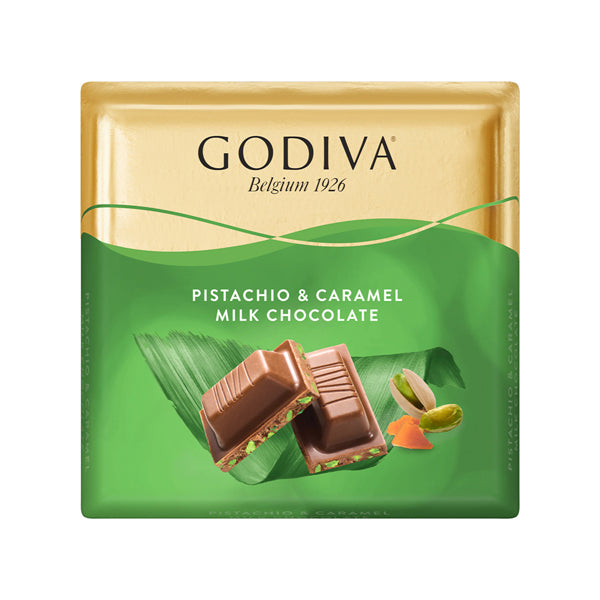 Godiva Milk Chocolate With Antep Pistachio & Caramel 60g
Sold out
Original price
$5.00
-
Original price
$5.00
Indulge in the ultimate chocolate experience with our Belgium Milk Chocolate with Antep Pistachio & Caramel. Crafted with exquisite precision and the finest ingredients, this 60g chocolate bar is a delightful fusion of velvety milk chocolate, crunchy Antep pistachios, and rich, buttery caramel.
Each bite of this delectable chocolate bar is a symphony of flavors and textures that will transport you to a world of pure indulgence. The smooth and creamy milk chocolate envelopes your taste buds, providing a luxurious and satisfying sensation.
Embedded within the chocolate are the finest Antep pistachios, renowned for their delicate and distinctive taste. These crunchy pistachios add a delightful contrast to the smoothness of the milk chocolate, elevating your tasting experience to new heights.
As if that wasn't enough, a luscious layer of buttery caramel awaits you in the center, creating an explosion of sweetness that will leave you craving for more.