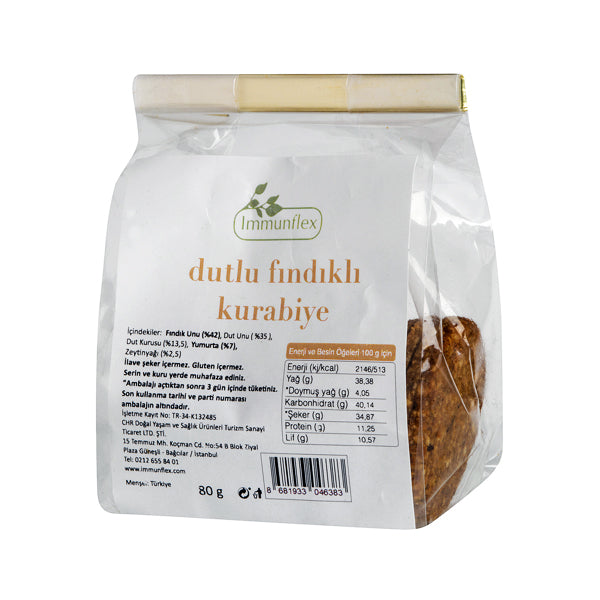 Immunflex Gluten Free Mulberry & Hazelnut Cookies 80g
Sold out
Original price
$7.90
-
Original price
$7.90
Made with the finest gluten-free ingredients, these cookies are the epitome of guilt-free pleasure. The star of the show is the succulent mulberries, carefully selected for their natural sweetness and delectable taste. Paired harmoniously with toasted hazelnuts, each bite delivers a delightful contrast of textures and flavors that is simply irresistible.
These Gluten-Free Mulberry & Hazelnut Cookies are expertly baked to golden perfection, ensuring delicate crispiness on the outside while maintaining a tender and chewy center. With every mouthful, you'll experience a symphony of taste that celebrates the natural goodness of these premium ingredients.
Whether you have dietary restrictions or simply prefer a gluten-free lifestyle, our cookies offer a delicious solution without compromising on taste or quality. They are a wonderful addition to your afternoon tea, a delightful accompaniment to your coffee, or a delightful indulgence anytime you crave something sweet.
Ingredients: Hazelnut Flour (42%), Mulberry Flour (35%), Dried Mulberry (13.5%), Egg (7%), Olive Oil (2.5%)
Does not contain added sugar.
It does not contain gluten.