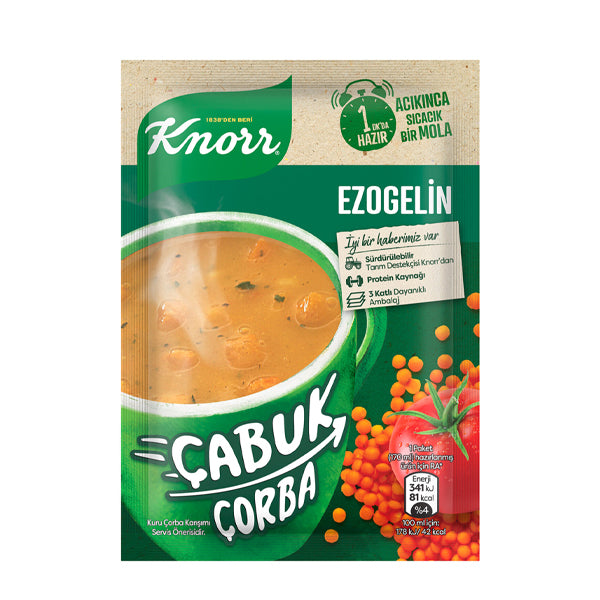 Knorr Instant Ezogelin Soup 22g
Original price
$2.00
-
Original price
$2.00
Ezogelin Soup, named after the legendary bride Ezogelin, is a beloved comfort food in Turkey, celebrated for its rich taste and nourishing qualities. Our Instant Ezogelin Soup pays homage to this culinary tradition, offering you the same delightful taste and convenience in a matter of minutes.
Made with premium red lentils and bulgur wheat, our Instant Ezogelin Soup provides a hearty and satisfying texture that is both comforting and filling. The lentils and bulgur wheat are skillfully combined with a carefully selected blend of spices and herbs, creating a symphony of flavors that will warm your soul with every spoonful.
Embrace the convenience of our Instant Ezogelin Soup, perfect for busy days or when you're craving the authentic taste of Ezogelin soup without the lengthy preparation. Simply add hot water, stir, and in moments, you'll be savoring the delightful aroma and rich taste of this cherished Turkish dish.