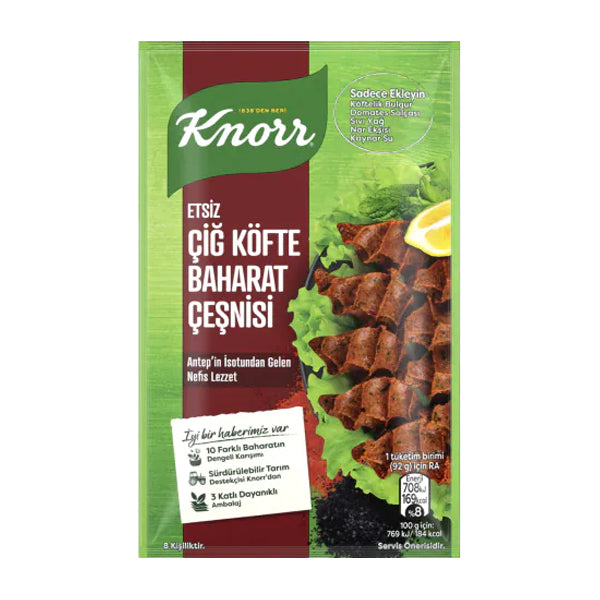 Knorr Meatless Meatball Spice Mix 40g
Original price
$3.80
-
Original price
$3.80
Knorr Meatless Raw Meatballs Spice Seasoning, you can prepare delicious raw meatballs practically at home. This recipe prepared by Knorr chefs with the balanced harmony of 10 different spices will give you and your loved ones a feast of taste. 

Thanks to this special recipe of Knorr chefs, your raw meatballs are ready in a short time, with few ingredients that you can easily find at home, and bulgur for raw meatballs! 

You can prepare your raw meatballs practically by mixing Knorr Meatless Raw Meatball Spice Seasoning with just 320 ml of boiling water, 40 g of olive oil, 100 g of tomato paste, 40 g of pomegranate syrup and 200 g of raw meatballs brown or finely ground bulgur. Optionally, you can add pepper paste, sumac and parsley.