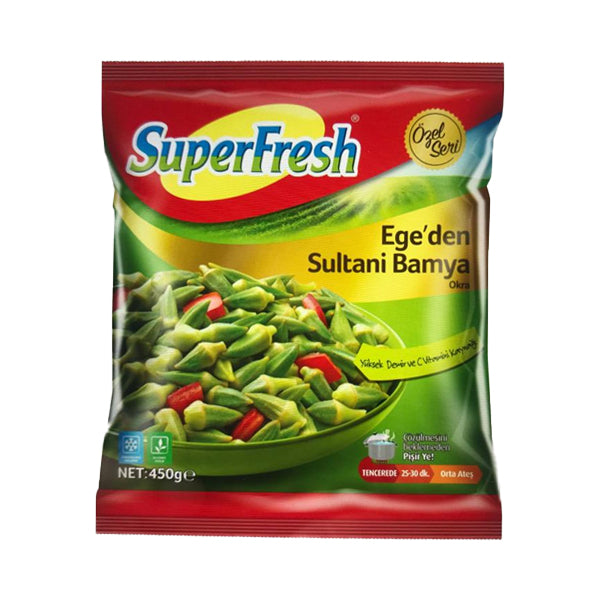 SuperFresh Sultan's Okra (Frozen) 450g
Sold out
Original price
$16.00
-
Original price
$16.00
Frozen Okra, is a culinary gem that brings the authentic flavors of Turkish cuisine to your kitchen with utmost convenience. Harvested at the peak of freshness, these tender and vibrant okra pods are quick-frozen to preserve their natural goodness, offering you a taste of Turkey at your fingertips.
From hearty stews and soups to crispy, oven-roasted delights, our Frozen Okra is a versatile ingredient that complements a wide range of dishes,
Okra is known for its nutritional value, packed with vitamins, fiber, and antioxidants. Our frozen okra retains these essential nutrients, providing a healthy addition to your meals.