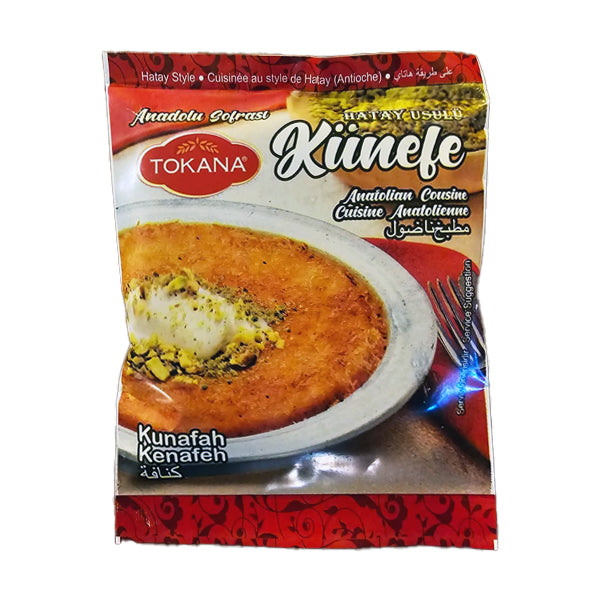 Tokana Frozen Kunefe 125g (1 portion)
Original price
$0.00
-
Original price
$0.00
This is a delicious, easy, practical, and ready-to-serve product.
It is prepared for you to enjoy künefe at home. You can easily prepare it by keeping it in the refrigerator to serve to unexpected guests. It will also be nice to know that whenever you crave künefe, it is ready at home.
Suggestions for Use
Place in the lower part of the oven heated to 240 ⁰C and bake until golden brown (approximately 12 minutes). Serve hot by garnishing it with pistachios, walnuts, cream or ice cream.

Ingredients:
Tel kadayif (wheat flour, water), künefe cheese, plain oil, vegetable oil, grape molasses.