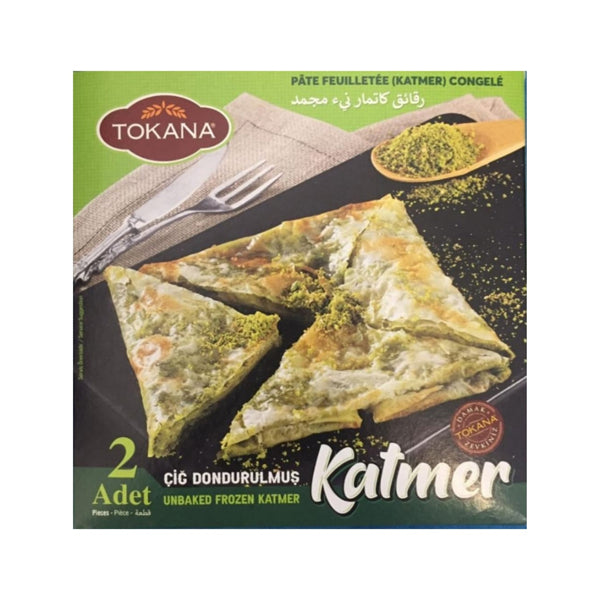 Tokana Frozen Katmer 300g
Original price
$14.00
-
Original price
$14.00
2pcs x 150g
A type of sweet börek, katmer is a specialty of Gaziantep, or simply Antep – Turkey's gastronomic capital and a rich melting pot of diverse cultures and cuisines nestled in southeastern Anatolia – an ancient city whose claim to fame is being home to the world's finest pistachios and the delicious Antep baklavası.
Ingredients:  Katmer phyllo (wheat flour, water, salt), milk cream, pistachios, sugar, sunflower oil, plain oil.
How to cook
Without waiting for it to dissolve, after heating your non-stick pan slightly on medium heat, put your katmer into the pan (you can add a teaspoon of oil to the pan if you want). Fry one side for 2 minutes and the other side for 2 minutes. Or fry for 8-10 minutes in a preheated oven at 200-220 ⁰C. You can serve it hot.