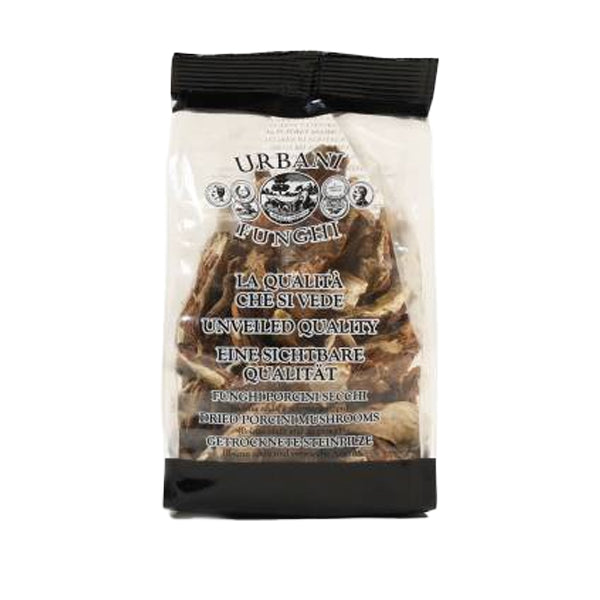 Urbani Dried Porcini Mushrooms 58g
Original price
$12.90
-
Original price
$12.90
Renowned for their robust, umami-rich flavor, our dried porcini mushrooms add depth and complexity to a variety of dishes. From classic risottos and hearty soups to indulgent pasta sauces, these mushrooms elevate your recipes to gourmet heights.
Sourced exclusively from Italy, our porcini mushrooms exude a distinct aroma and taste that are unmistakably Italian. The fertile soil and ideal climate conditions of the region contribute to the mushroom's exceptional quality, making them a prized ingredient in Italian cuisine.
Conveniently sliced for easy use, our Dried Porcini Mushrooms from Italy are ready to infuse your dishes with their extraordinary taste. Simply rehydrate them in warm water, and they will be ready to impart their deep and savory notes to your culinary creations.