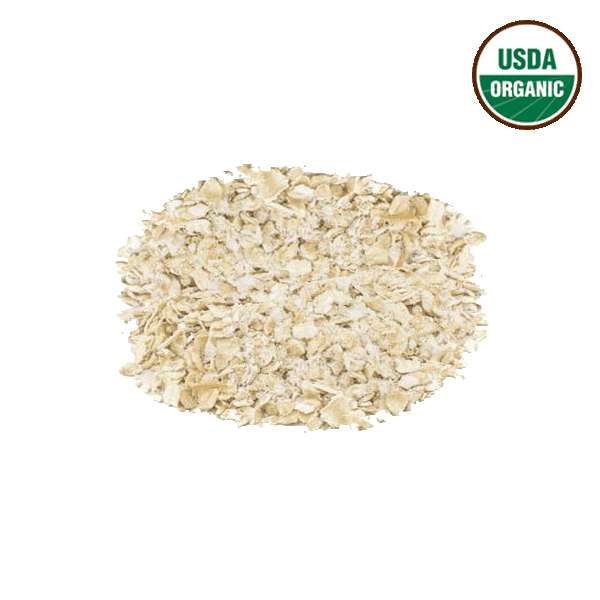 Oats Organic Rolled 250g
Original price
$4.00
-
Original price
$4.00
Australia
250g
Description
Wake up to a warm and delicious bowl of oatmeal made from rolled oats. These fiber-rich oats can be used for making oatmeat raisin cookies and other baked goods too.
Benefits
Oats Are Incredibly Nutritious. ...
Whole Oats Are Rich in Antioxidants, Including Avenanthramides. ...
Oats Contain a Powerful Soluble Fiber Called Beta-Glucan. ...
They Can Lower Cholesterol Levels and Protect LDL Cholesterol From Damage. ...
Oats Can Improve Blood Sugar Control. ...
Oatmeal Is Very Filling and May Help You Lose Weight.
NUTRITIONAL INFO
Serving Size 100 g
Amount Per Serving
Calories 389%
Daily Value
Total Fat 6.9g 11 %   
Saturated Fat 1.2g 6 %
Sodium 2mg 0 %
Total Carbohydrate 66g 22 %   
Dietary Fiber 11g 44 %
Protein 17g 34 %
Vitamin A0 %•Vitamin C0 %Calcium5 %•Iron26 %