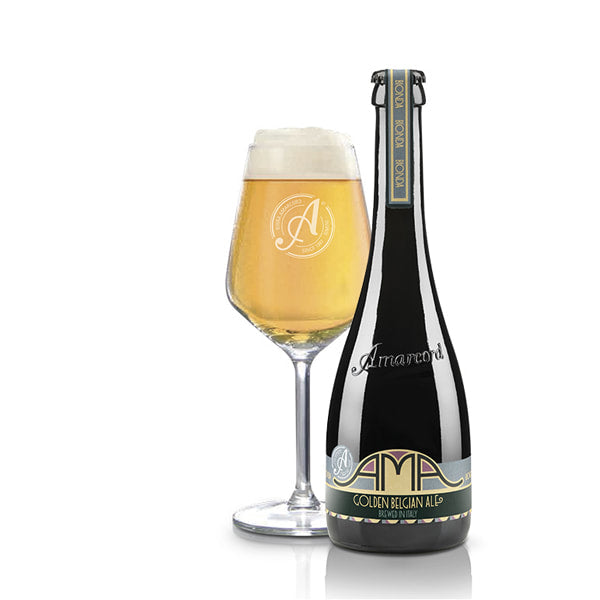 Amarcord Beer-German Belgian Ale "Ama Bionda" 355ml
Original price
$14.00
-
Original price
$14.00
Italy 
Alcohol %: 6.0
Type: Golden Belgian Ale, High Fermentation
Colour: Blonde
Aroma: Good olfactory intensity and definitely attractive its aromatic finesse.
The orange blossom honey is revealed clearly in the nose to medium-high temperatures, but at serving temperature the fresh feeling citrus and sour perfume prevails.
Palate: The palate feels notes of fresh citrus, very present the citric acid. As it warms it loads sweet aroma of honey and barley malt.
A fresh finish, rich in citrus notes, a refined dryness in the end. The bitter content matches with the other marked flavours (acid, citrus).
Aftertaste releases long and winding notes of fresh citrus that combine with sugary notes and malt.
Pairings: Excellent as an aperitif. Can also be tried with fish, fresh cheeses, salads and white meats, vegetable pastas or pizza and pesto.
Awards;
BRONZO "International Beer Challenge 2012" Londra - Regno Unito
ARGENTO "World Beer Challenge 2012" Estoril - Portugal
ARGENTO "Beer International Recognition Award 2011" Tel Aviv - Israele