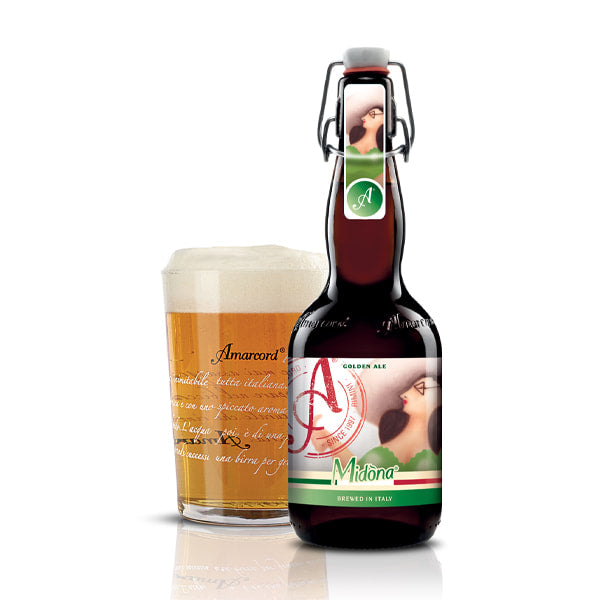 Amarcord Beer-Italian Golden Ale "Midona" 500ml
Original price
$17.00
-
Original price
$17.00
Italy 
Alcohol %: 6.5
Type: Golden Ale, High Fermentation
Colour: Deep, crystal clear golden
Aroma: Arboreal perfume of linden, and freshly cut grass. Enriched by hints of toasted malt with hints of fresh spices.
Palate: In the mouth herbaceous notes become prevalent and the spices are enriched by bitter, slightly pungent notes, together with ginger, freshly cut grass and the pleasant aroma of fresh hops. 
Pairings: Strongly flavoured pizzas, with broccoli buds or artichokes. Pasta, risottos or fried vegetable dishes, salami and medium-aged cheeses.
Awards;
"Premio Golosario Sol&Agrifood Vinitaly 2014" Verona - Italia
"World Expo of Beer 2008" Frankenmuth - USA