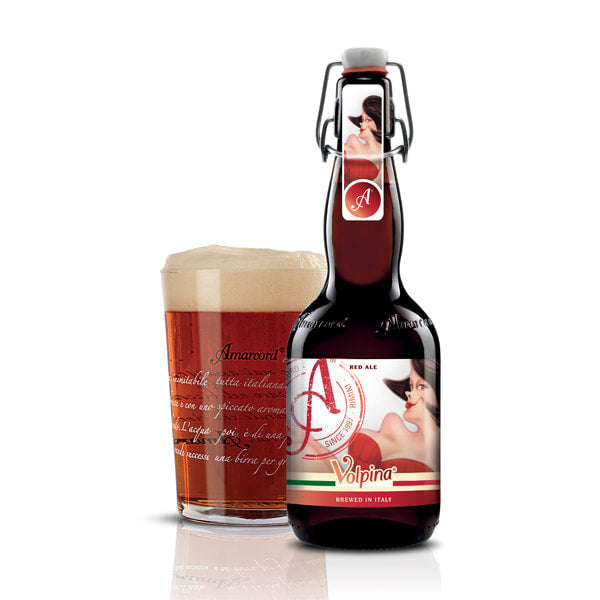 Amarcord Beer-Italian Red Ale "Volpina"
Original price
$11.50
-
Original price
$17.00
Italy 
Alcohol %: 6.5
Type: Red Ale- High Fermentation
Colour: Amber beer with hints of ruby red, bright, clear
Aroma: Spiced perfumes, caramel notes, strawberry and smokedhints complexing the olfactory profile, accompanied by a slight resinous scent.
Palate: To the palate are revealed and persist both the sweet caramel ( toffee) and the fresh, balsamic and lasting bitter that freshens the spiced taste. With the passing of time the bitter notes are transformed into amaretto's scents.
The aftertaste gives off hints of dried fruit, spices among which is an almost peppery stinging.
Pairings: Pasta and rice dishes with strongly flavoured tomato or meat sauces. Cold cuts or medium-aged cheese, grilled meats, tagliatelle pasta with meat sauce.