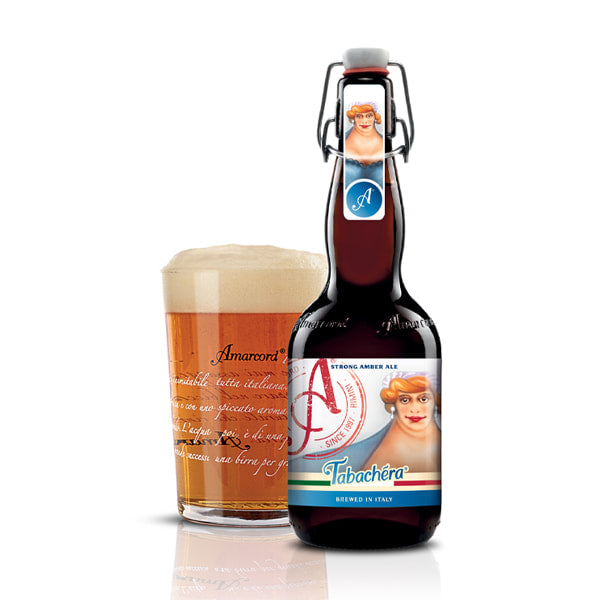 Amarcord Beer-Strong Amber Ale "Tabachera"
Original price
$13.00
-
Original price
$18.00
Italy 
Alcohol %: 7.5

Type: Strong Amber Ale, High Fermentation

Colour: Bright brown

Aroma: Its aroma is elegant, pleasing, rich in notes of barley malt, caramel, accompanied by the elegance of dried fruit notes. As it warms up a more and more obvious scent of fruit, caramel malt, candied fruit.

Palate: The palate is very warm, fruity, crowned by the sweet notes of cereal. The bitter, is not particularly present, on the other hand it has a long and delicate persistence.

In the aftertaste notes of fruit and nuts are kept, accompanied by a sweet - biscuit long and soft taste, not at all cloying, ending well in a final gently dry.

Pairings: Red meats, roasts and game, extremely mature cheeses and salami, pulse soups, home-made cakes and desserts, creams and chocolate.