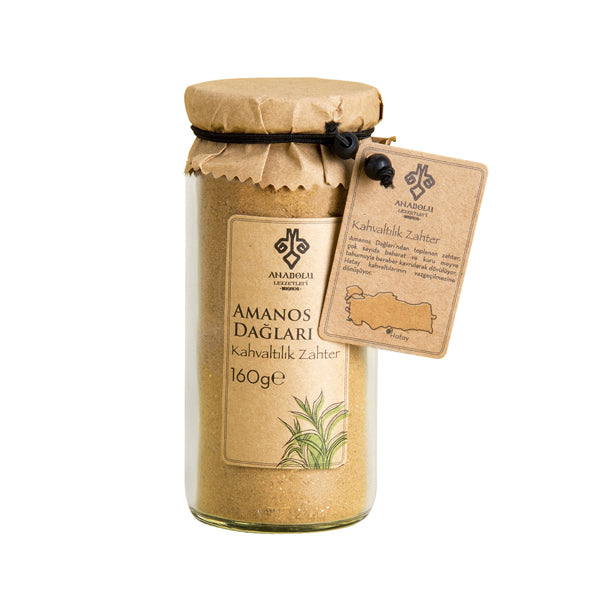 Anadolu Lezzetleri Amanos Mountains Kahvaltilik Zahter (For Breakfast) 160g
Original price
$8.00
-
Original price
$8.00
Breakfast zahter contains many spices and dried fruit seeds in addition to the zahter that grows wild in the Amanos Mountains. 

The zahter, which is hand-picked by the villagers, is expertly sorted and dried in the natural environment. Then, it is roasted with a mixture of menengiç, watermelon, melon seeds, peanuts, bulgur, fennel, coriander, cumin, lemon salt, sumac, pepper, and salt, and is turned into flour in stone mortars. 
You can consume this product, which has been an important part of Hatay breakfast culture since the Ottoman period and is known for its appetizing properties, by dipping your bread in extra virgin olive oil and then in powdered breakfast zahter that you will put in a bowl.