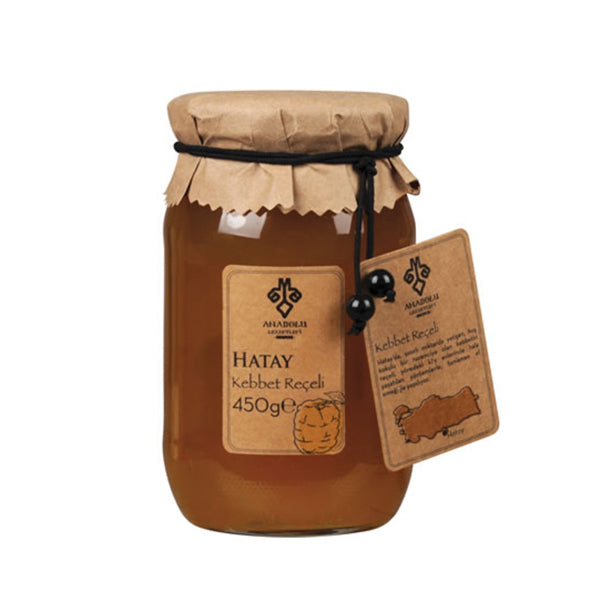 Anadolu Lezzetleri Hatay Kebbet Jam 450g
Original price
$15.80
-
Original price
$15.80
Kebbet, a thick-skinned citrus fruit unique to the Eastern Mediterranean Region, has been used in jam making for centuries due to its pleasant smell and flavor. 
Kebbets, which are grown less and less in the region, are collected from the gardens in February and are made into jam within a month without losing their freshness. Kebbet jam is produced using traditional methods still kept alive in the village houses of Hatay and entirely by hand. 
You can consume kebbet jam, which is produced in limited quantities every year, for breakfast or serve it as dessert.