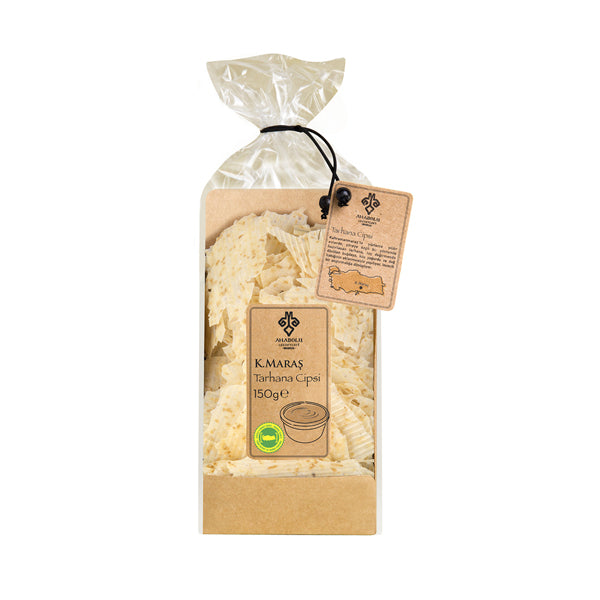 Anadolu Lezzetleri Kahramanmaras Tarhana Chips 150g
Original price
$9.80
-
Original price
$9.80
Tarhana, brought to Anatolia by nomadic Turks, is prepared with a different method unique to the region in Kahramanmaras, Turkey. 
In the production of tarhana chips, first of all, the wheat is pounded in a stone mill, its shell is cracked, and it is turned into "splitting" or "beating". The tarhana is then washed and baked. Village yogurt is added to the cooked batter and flavored with thyme. The mixture is left to rest overnight and fermented and dried in the sun by being spread out like thin dough.
You can consume this snack product, which contains intense yogurt and thyme, alone or with other types of nuts.