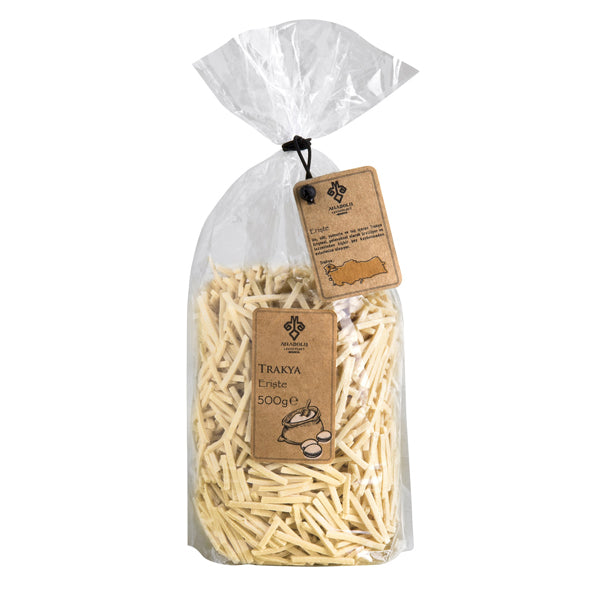 Anadolu Lezzetleri Trakya Eriste Noodles 500g
Original price
$13.80
-
Original price
$13.80
It can be consumed by making noodle salad, soup, pasta with different sauces, or accompanied by many vegetables.

They are produced with traditional methods and do not contain additives, are always preferred due to their durability and nutritive properties.
Method: After melting the butter in the pan, put a pinch of noodles and fry it. Boil 2 - 2.5 glasses of water. Pour 1 cup of noodles into boiling water and cook for 10-15 minutes until the water is absorbed.
Ingredients:  Flour, milk, egg, and salt.