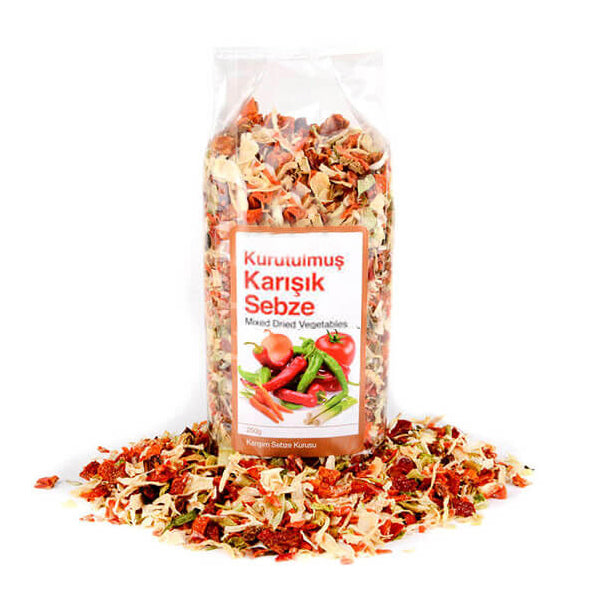 Mixed Dried Vegetables 250g (Menemenlik Kurusu)
Original price
$15.00
-
Original price
$15.00
A versatile and nutrient-packed addition to your pantry that brings the goodness of farm-fresh vegetables to your table year-round. Our blend of dehydrated vegetables is a testament to convenience, quality, and the natural flavors of the earth's bounty.
These dried vegetables are incredibly versatile. Rehydrate them for use in soups, stews, casseroles, omelets, or stir-fries.

You can use it as Mixed Crumbled Vegetables, soup, rice and menemen (egg dish). You can soak a few tablespoons in hot water and use it as seasoning as you wish.

Ingredients: Carrot, Onion, Leek, Tomato, Red Pepper, Green Pepper.