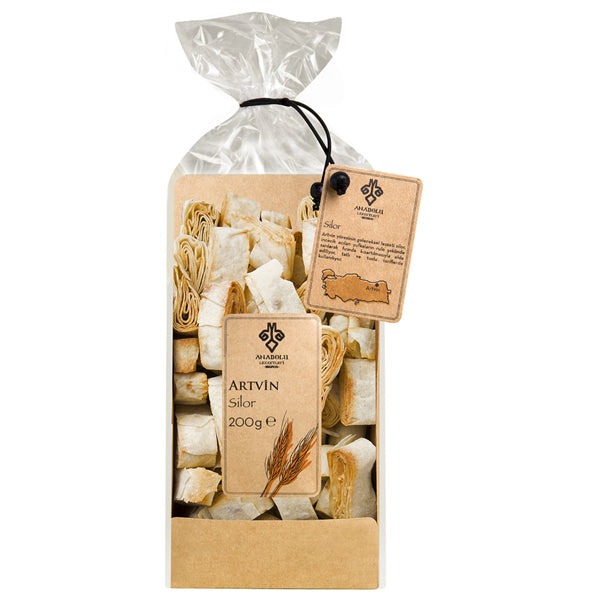 Anadolu Lezzetleri Artvin Silor 200g
Original price
$7.00
-
Original price
$7.00
Silor, a traditional flavor in Artvin region, is made in almost all village houses in the region. It is often consumed in local breakfasts, iftar and sahur in Ramadan. 

Silor is obtained by rolling the opened thin doughs in the form of rolls, roasting them in the oven and cutting them into small pieces. 
Silor can be consumed plain or as a snack in yogurt as well as in sweet and savory recipes. For the salty dish, you can place the silo on trays, soak it with butter water, bake it for 10-15 minutes, then spread the whipped yogurt on it and bake it again until it is browned, you can pour the melted butter on it as a sauce. 
For dessert, you can pour enough boiling water on it and sprinkle sugar and melted butter and bake in the oven.