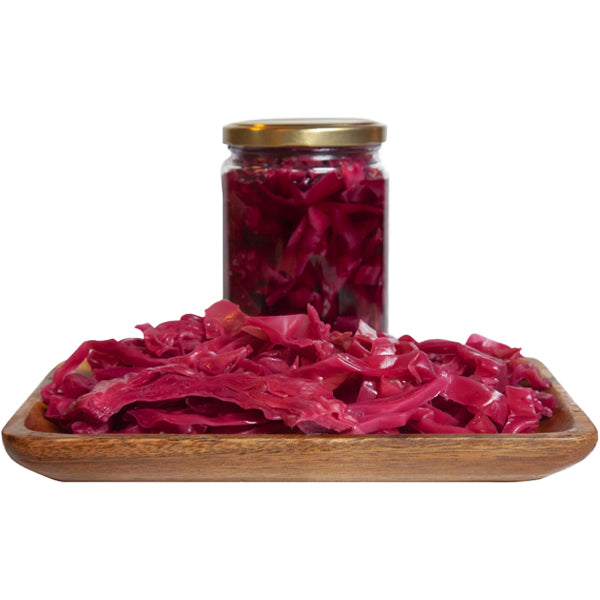 Asri Tursucu Natural Homemade Pickled Black Cabbage (Karalahana) 800g
Original price
$19.00
-
Original price
$19.00
Asri Turşucu was established as a family business in Fatih Edirnekapı, Turkey since 1938 and has continued with the same quality and taste until today.
Each cabbage leaf is hand-selected at its peak of freshness, ensuring that you experience the finest quality. Through a meticulous pickling process steeped in age-old methods, these leaves retain their texture while embracing a tangy and savory taste that defines a well-crafted pickle.
This pickle is more than a condiment; it's a culinary treasure. Whether you're adding depth to salads, elevating the flavors of your charcuterie boards, or seeking a side dish that stands out, our Pickled Black Cabbage offers a burst of homemade sophistication that transforms any dish.
These products are 100% probiotic pickles and it does not have any preservatives or additives!