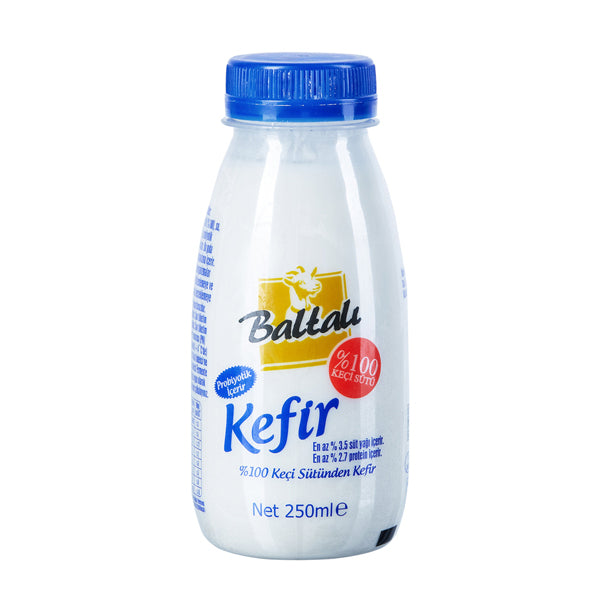 Baltali 100% Goat Kefir 250ml
Sold out
Original price
$8.00
-
Original price
$8.00
Experience the unique, creamy goodness of Baltali Goat Kefir! Made from 100% goat milk, giving you a healthful, flavorful alternative to cow milk kefir.
Kefir is a healthy, fermented food with a consistency comparable to drinkable yogurt. This product is traditionally made from dairy milk, but plenty of non-dairy options are available.
Kefir has a distinctive taste, it is slightly sour, deliciously creamy, and refreshing!
Studies suggest that routine consumption lowers the diagnosis risk of a number of chronic and degenerative maladies like Type-2 diabetes, hypertension, obesity, and cardiovascular diseases in mature ages.