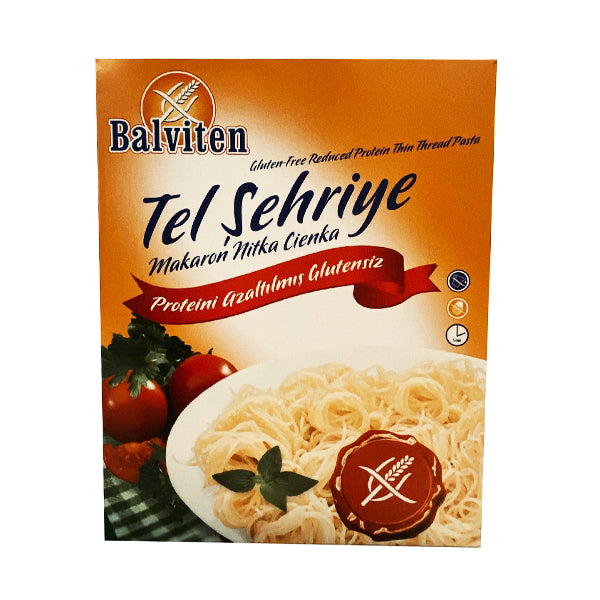 Balviten Gluten-Free Vermicelli (Tel Sehriye) 250g
Original price
$12.80
-
Original price
$12.80
Versatile and easy to prepare, this Gluten-Free Vermicelli is the ultimate solution for creating a wide range of delectable dishes. Whether you're crafting a classic Italian pasta, a comforting Asian stir-fry, or a wholesome Mediterranean salad, this vermicelli seamlessly adapts to your culinary creativity.
With its impressive nutritional profile, the Gluten-Free Vermicelli is not just a delicious alternative but also a healthier choice. Packed with essential vitamins, minerals, and fiber, it nourishes your body while satisfying your taste buds.
Embrace a world of culinary freedom without the constraints of gluten. this vermicelli caters to your dietary needs, allowing you to savor every mouthful of your favorite pasta dishes without any worries.