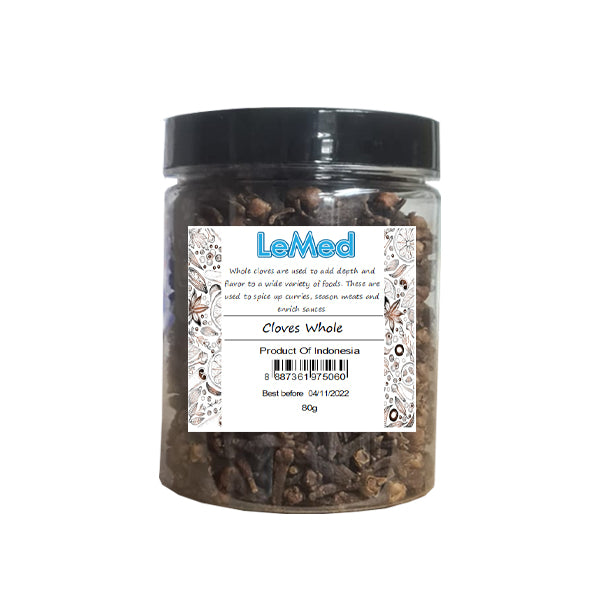 Cloves Whole 50g
Original price
$3.50
-
Original price
$3.50
Cloves are a pungent spice found in savory dishes, desserts, and drinks. Ground or whole cloves flavor meat, sauces, and rice dishes.

Cloves are often used along with cinnamon and nutmeg in sweet dishes, especially "pumpkin pie" flavored items for the autumn and winter holidays, and in drinks such as mulled wine, cider, or chai.
Cloves can be used whole or ground, and they have a very strong, pungent flavor and aroma.