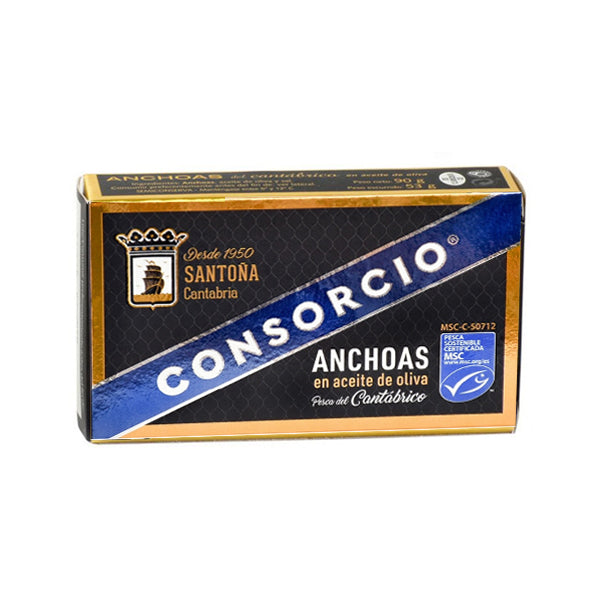 Consorcio Spanish Anchovy Fillets In Olive Oil 45g
Sold out
Original price
$6.90
-
Original price
$6.90
Immersed in the richness of premium olive oil, these anchovy fillets offer a sublime taste that's both bold and refined.
The depth of flavor is a journey in itself, as the umami notes of the anchovies are complemented by the smooth and fruity notes of olive oil. Whether enjoyed straight from the jar, gracing a salad, or adding a touch of opulence to your culinary creations, these fillets elevate every dish they touch.
What sets the Cantabrian Anchovy Fillets in Olive Oil apart is their authenticity. Crafted with genuine dedication and an understanding of flavor balance, they embody the centuries-old gastronomic heritage of Cantabria, Spain, delivering a culinary experience that's both indulgent and unforgettable.