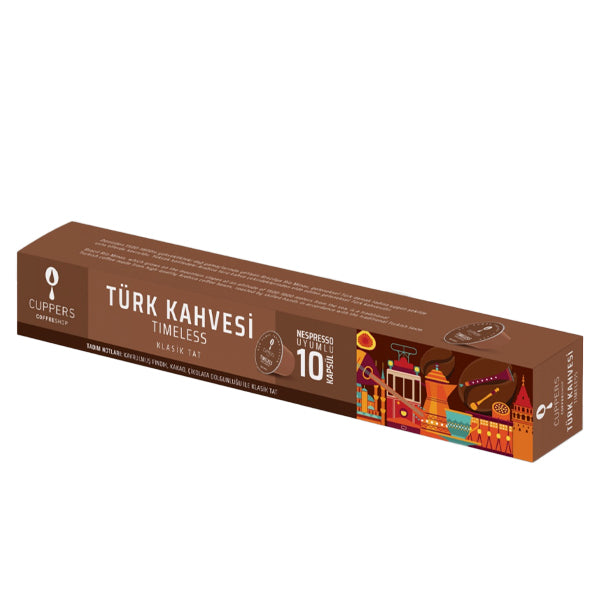 Cuppers Nespresso Turkish Coffee Capsule 10pcs 58g
Original price
$12.00
-
Original price
$12.00
Crafted with the utmost care and expertise, our Turkish Coffee Capsules encapsulate the essence of centuries-old coffee culture. The finest Arabica and Robusta beans are carefully selected and roasted to a deep, dark perfection, resulting in a bold and velvety brew that embodies the spirit of Turkish coffee.
Each capsule contains the perfect blend of ground coffee, expertly ground to the ideal consistency for traditional Turkish coffee. The result is an indulgent cup of coffee that boasts a robust flavor and aromatic intensity, capturing the heart and soul of this beloved cultural drink.
Compatible with Nespresso machines, our Turkish Coffee Capsules offer a seamless and convenient way to prepare authentic Turkish coffee in minutes. Whether you're seeking a morning ritual or a moment of tranquility, our capsules make it easy to enjoy the distinctive flavors of Turkish coffee without the need for specialized equipment or lengthy preparation.
The water inlet and outlet parts of our capsules are aluminum. Compatible with all Nespresso machines.