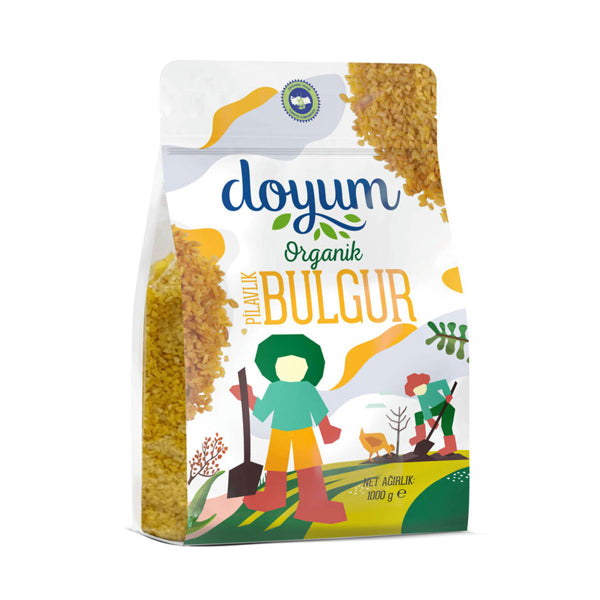 Doyum Organic Pilaf Bulgur 1kg
Original price
$18.00
-
Original price
$18.00
Organic Pilaf Bulgur is made from whole wheat kernels that have been parboiled and cracked, creating a uniquely textured grain that's rich in flavor and nutrients. Organic cultivation ensures that you're getting a product that's free from synthetic pesticides and additives, allowing you to enjoy the fullness of natural taste.
With its nutty flavor and satisfying chewiness, Doyum's Organic Pilaf Bulgur is a perfect base for a variety of dishes. From hearty pilafs and salads to soups and stuffings, its versatility makes it an essential ingredient for both traditional and contemporary recipes.
Packed with dietary fiber, vitamins, and minerals, This Organic Pilaf Bulgur not only enhances the taste of your meals but also contributes to your well-being. Its quick-cooking nature makes it a convenient choice for those seeking a wholesome meal without lengthy preparation.