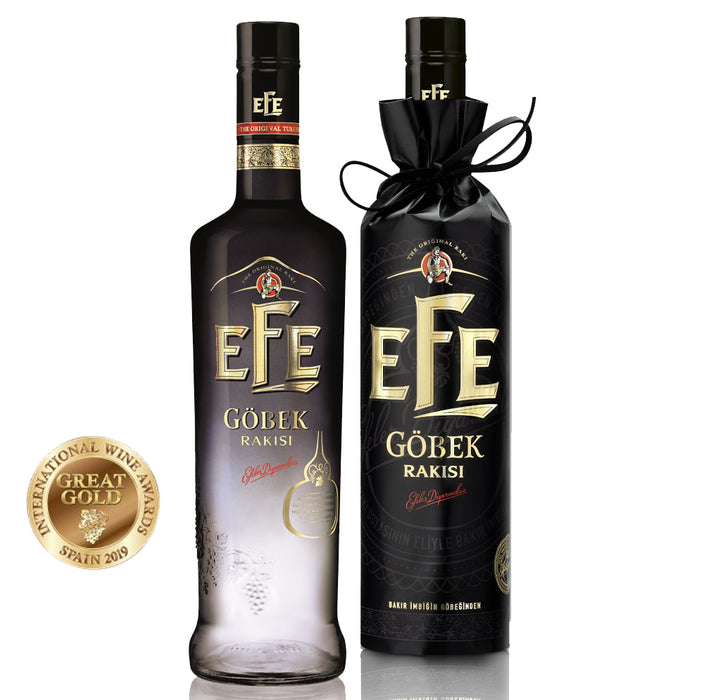 EFE Raki Gobek 700ml
Original price
$84.00
-
Original price
$84.00
Country Of Origin
Turkey

Size

700ml

Category: Anise, Spirits, Raki

Alcohol: 45%

The Efe Raki Gobek is the golden center of the Raki, a copper kettle distillate that is divided into 5 layers, using only the high-quality middle piece (göbek = belly). After distillation, the Efe Göbek Rakı is allowed to rest and ripen for 4 months before being bottled. 

This raki is characterized by its very mild taste, the easy-drinking flow, and the wonderfully coordinated anise aroma. The anise taste is in the foreground, but not dominant.
In the distillation process, a thermal separation process to obtain raki, the alcoholic suma (from fresh grapes or raisins) is boiled. Then the distillation process is divided into 3 components on the forerun, middle run, and wake, only the middle run part is used in the production of drinking alcohol. No sugar was added during production.

This middle part is again divided into 3 qualities, whereby the nature, aroma, and taste of the Raki vary, the "Gobek" is the perfectly coordinated middle.
Awards
2019- Gold Medal
International Drinks Competition