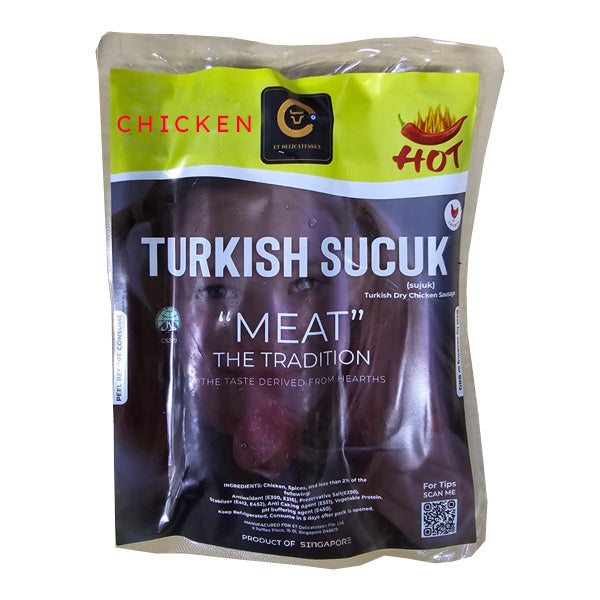 ET Delicatessen Turkish Chicken Sucuk 250g *Mild Hot*
Sold out
Original price
$8.90
-
Original price
$8.90
 Sujuk is a type of dry, spiced sausage that is somewhat similar to salami, with its three main characteristics being that it is salty, dry, and has a high-fat content. It is traditionally made using minced chicken and it is combined with spices such as garlic, salt, cumin, sumac, and red pepper before being piped into collagen casing.
Turkish Sujuk is pre-cooked for nearly 2 hours. It can be served as a cold-cut dish. Sucuk and Egg are the perfect duos for a delicious breakfast. This duo is a traditional and popular food combination all-around Turkey. 

Other ways to prepare are Airfry, Microwave, and Oven.
Before all of that, please do not forget to peel off the collagen casing, which is edible but not recommended due to its very chewy texture.