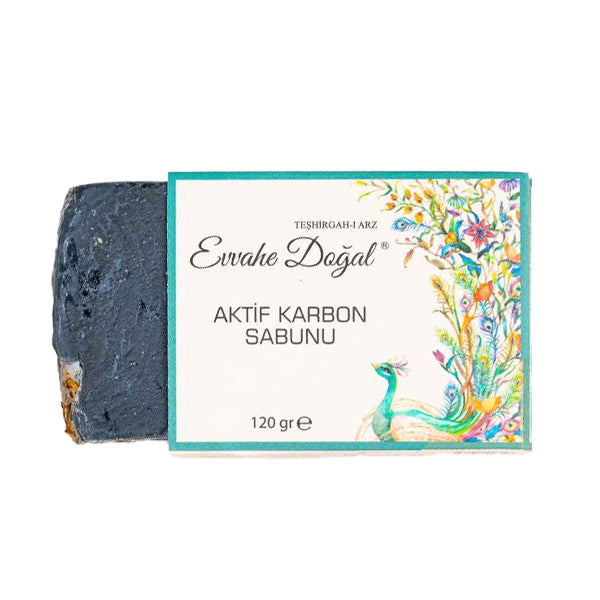 Evvahe Dogal Active Carbon Oil Soap 120g
Original price
$9.00
-
Original price
$9.00
Elevate your skincare regimen with the Active Carbon Oil Soap, a revolutionary cleansing experience that harnesses the power of activated charcoal to provide you with a deep, invigorating cleanse. Crafted with precision and a commitment to enhancing skin health, this soap offers a cleansing experience like no other, leaving your skin feeling refreshed and rejuvenated.
The Active Carbon Oil Soap is a testament to the art of soap making. Each bar is meticulously handcrafted using traditional methods, ensuring a high-quality product that cleanses and revitalizes your skin. The star ingredient, activated charcoal, is celebrated for its extraordinary skincare benefits. Its deep-cleansing properties help to remove impurities and toxins, making it a powerful ally in your daily skincare routine.
Key Benefits:
Deep Cleansing: Activated charcoal is highly effective at drawing out dirt, oil, and impurities from your pores, helping to leave your skin exceptionally clean and clear.

Exfoliation: The fine particles of activated charcoal provide gentle exfoliation, helping to remove dead skin cells and promote a smoother complexion.

Purification: The natural antibacterial properties of activated charcoal help to combat acne-causing bacteria, making it suitable for acne-prone skin.

Balancing: Our soap helps to balance oil production, making it ideal for both oily and combination skin types.

Natural Deodorant: The absorbent qualities of activated charcoal make it an effective natural deodorant, helping to control odor and keep you feeling fresh throughout the day.

Detoxification: Regular use of our Active Carbon Oil Soap can support your skin's natural detoxification process, leaving you with a revitalized and radiant complexion.