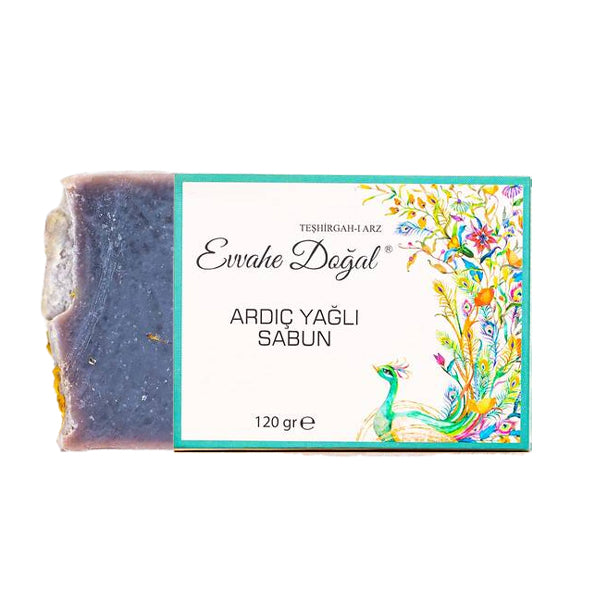 Evvahe Dogal Juniper Oil Soap 120g
Original price
$9.00
-
Original price
$9.00
Juniper Oil Soap is a revitalizing and aromatic bathing experience that celebrates the centuries-old tradition of juniper oil in skincare. Each bar of this soap is carefully handcrafted to honor the natural benefits of juniper, providing a gentle yet invigorating cleanse that has been cherished throughout history.
Juniper Oil Soap is a true testament to the art of soap making. Crafted using traditional methods, it ensures a high-quality product that cleanses and rejuvenates your skin. The star ingredient, juniper oil, is renowned for its remarkable skincare properties. Its fresh, earthy scent not only cleanses your body but also revitalizes your senses, making every shower or bath a refreshing and energizing experience.
Key Benefits:
Natural Cleansing: Juniper oil soap gently cleanses your skin, removing dirt and impurities without causing dryness or irritation. It's suitable for all skin types, including sensitive skin.

Aromatherapy: The invigorating scent of juniper oil creates a refreshing and revitalizing atmosphere, making it ideal for awakening your senses in the morning or relaxing after a long day.

Balancing: Juniper oil is known for its ability to balance the skin's natural oils, making it effective for both dry and oily skin types.

Antioxidant: Juniper oil is rich in antioxidants, which help protect your skin from environmental damage and promote a healthy, radiant complexion.

Natural Deodorant: The crisp, clean scent of juniper helps neutralize odors, making it a natural and effective deodorant for your body.