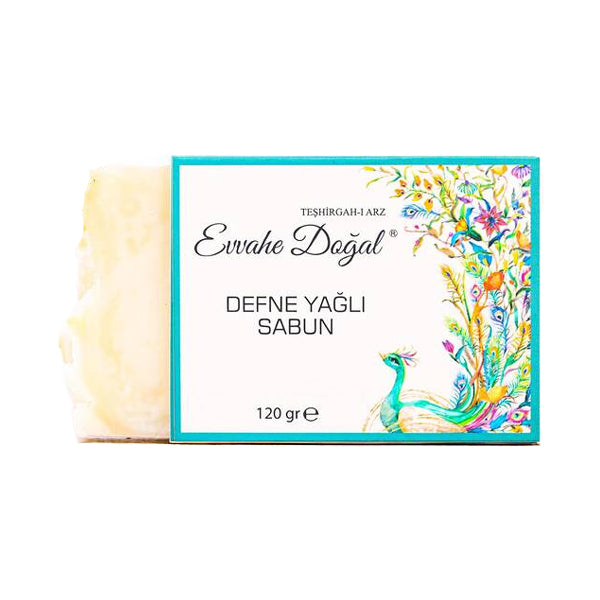 Evvahe Dogal Laurel Oil Soap 120g
Original price
$9.00
-
Original price
$9.00
Laurel Oil Soap is a true testament to the art of soap making. Each bar is carefully created using traditional methods, ensuring a product of the highest quality that cleanses and pampers your skin. The star ingredient, laurel oil, has been renowned for its remarkable skincare properties. Its gentle and earthy scent not only cleanses your body but also rejuvenates and invigorates your senses.
Key Benefits:
Gentle Cleansing: Laurel oil soap is exceptionally mild, making it suitable for sensitive and delicate skin. It provides a gentle cleanse without causing irritation, leaving your skin feeling refreshed and revitalized.

Natural Antiseptic: Laurel oil is known for its natural antiseptic properties, which can help soothe skin irritations and promote overall skin health.

Rich Moisture: Laurel oil is deeply moisturizing, helping to hydrate and nourish your skin, leaving it soft and supple.

Aromatherapy: The earthy and soothing scent of laurel oil creates a serene and relaxing bathing experience, making it ideal for unwinding after a long day.

Traditional Craftsmanship: The soap is carefully crafted with a deep respect for tradition and natural ingredients, ensuring that you receive a product that is free from harsh chemicals and artificial fragrances.