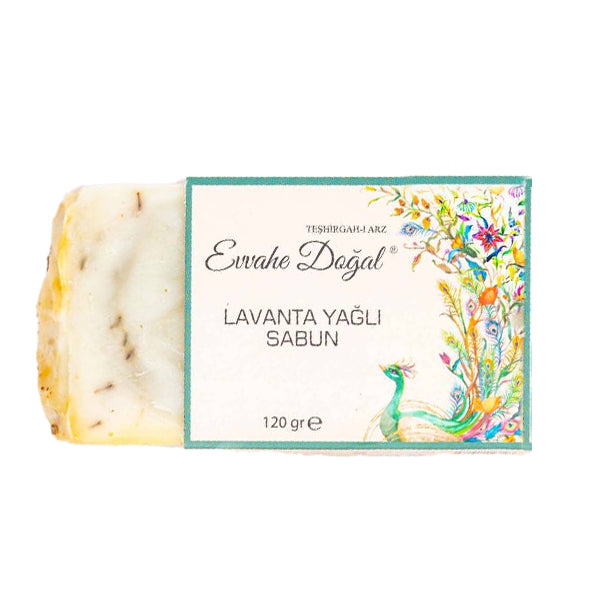 Evvahe Dogal Lavender Oil Soap 120g
Original price
$9.00
-
Original price
$9.00
Experience the soothing embrace of nature with our Lavender Oil Soap. Crafted with care and a commitment to purity, this soap is a luxurious gateway to tranquility and rejuvenation. Each bar is a testament to the art of soapmaking, combining the gentle cleansing properties of soap with the calming and aromatic benefits of lavender essential oil.
Lavender Oil Soap is thoughtfully handcrafted using traditional methods, ensuring that you receive a high-quality product that nourishes and pampers your skin. The star ingredient, lavender essential oil, is known for its numerous benefits. Its gentle, floral scent not only cleanses your body but also relaxes your mind, making it ideal for a calming bath or a soothing shower.
Key Benefits:
Calming and Relaxing: Lavender essential oil has been used for centuries to promote relaxation and reduce stress. The Lavender Oil Soap envelops you in a soothing aroma, making it perfect for unwinding after a long day.

Skin Nourishment: This soap gently cleanses while moisturizing your skin, leaving it feeling soft and refreshed. Lavender oil also has natural antibacterial properties that can help maintain skin health.

Aromatherapy: Lavender's aromatic properties can positively influence your mood and mental state. Using this soap can create a spa-like atmosphere in your own bathroom, helping you to relax and find serenity.

Natural Ingredients: The soap is crafted with the utmost care, using natural ingredients that are kind to your skin and the environment. You can feel good about choosing a product that's free from harsh chemicals and artificial fragrances.

Versatile Use: Whether used for your morning shower to start the day refreshed or for a nighttime bath to unwind, the Lavender Oil Soap offers a sensory experience that rejuvenates your body and spirit.