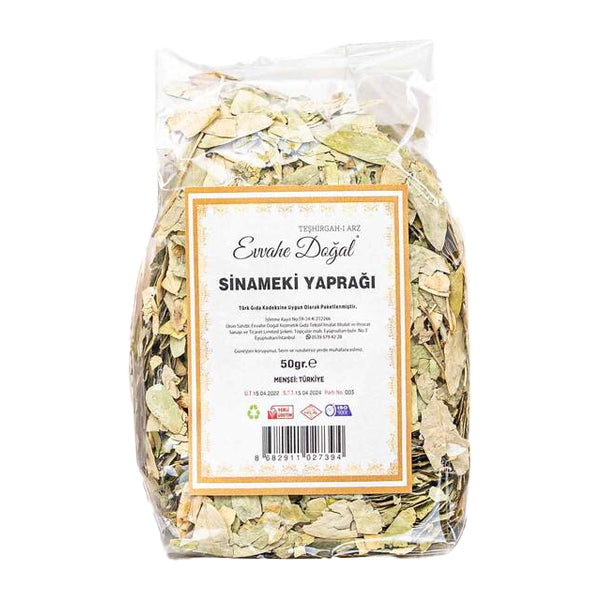 Evvahe Dogal Sinameki (Senna) Leaf 50g
Original price
$4.00
-
Original price
$4.00
Sinameki (Senna) Leaf, is a natural and time-honored herbal remedy known for its gentle yet effective properties. Sourced from the leaves of the Senna plant, our Sinameki Leaf offers a versatile and soothing solution that has been appreciated for centuries. This natural herbal infusion is meticulously prepared to provide you with the purest form of this renowned botanical.
Common Uses:
Digestive Support: Sinameki is widely known for its mild laxative properties. Brew a Sinameki infusion to help relieve occasional constipation or to promote regular bowel movements.

Herbal Blends: Combine Sinameki leaves with other herbs like peppermint or ginger to create custom herbal blends that support digestive health.

Infusion: Steep Sinameki leaves in hot water to make a soothing herbal tea. Be sure to follow the recommended dosage instructions, as Sinameki should be used in moderation.

Culinary Uses: Sinameki leaves can be used as a culinary ingredient in some dishes, particularly in certain cuisines where it is employed for its digestive benefits.

Holistic Wellness: Incorporate Sinameki as part of your holistic wellness routine to support digestive comfort and overall well-being.