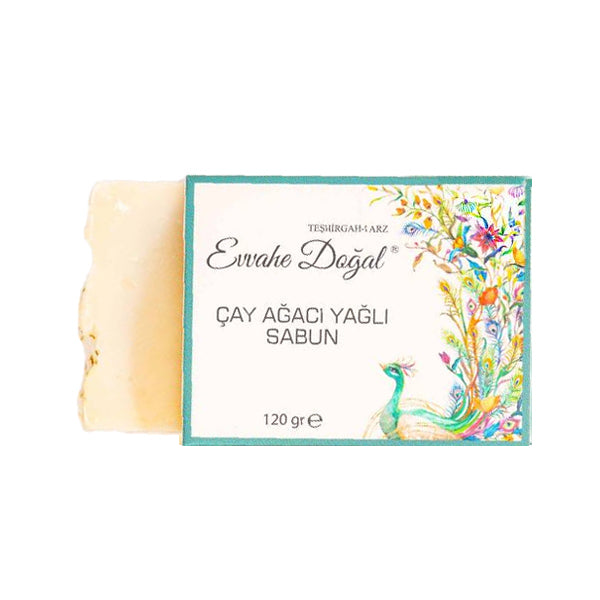 Evvahe Dogal Tea Tree Oil Soap 120g
Original price
$9.00
-
Original price
$9.00
Tea Tree Oil Soap is a purifying and invigorating cleansing experience that harnesses the remarkable benefits of tea tree oil for your skin. Crafted with precision and a commitment to enhancing skin health, this soap offers a refreshing cleanse that promotes a clear and revitalized complexion.
Tea Tree Oil Soap is a testament to the art of soap making. Each bar is meticulously handcrafted using traditional methods, ensuring a high-quality product that cleanses and rejuvenates your skin. The star ingredient, tea tree oil, is celebrated for its extraordinary skincare properties. Its crisp, clean scent not only cleanses your body but also refreshes your senses, making every shower or bath an invigorating experience.
Key Benefits:
Natural Cleansing: Tea tree oil is renowned for its powerful cleansing properties. Our soap effectively removes dirt, oil, and impurities, leaving your skin feeling fresh and revitalized.

Acne Control: The natural antibacterial and antimicrobial properties of tea tree oil can help combat acne-causing bacteria, making it an excellent choice for those with acne-prone skin.

Balancing: Our soap helps regulate oil production, making it suitable for both oily and combination skin types.

Soothing: Tea tree oil has anti-inflammatory properties that can soothe irritated skin, providing relief from redness and discomfort.

Refreshing Aromatherapy: The invigorating scent of tea tree oil creates a refreshing and revitalizing atmosphere, making it ideal for your morning routine or for re-energizing after a long day.