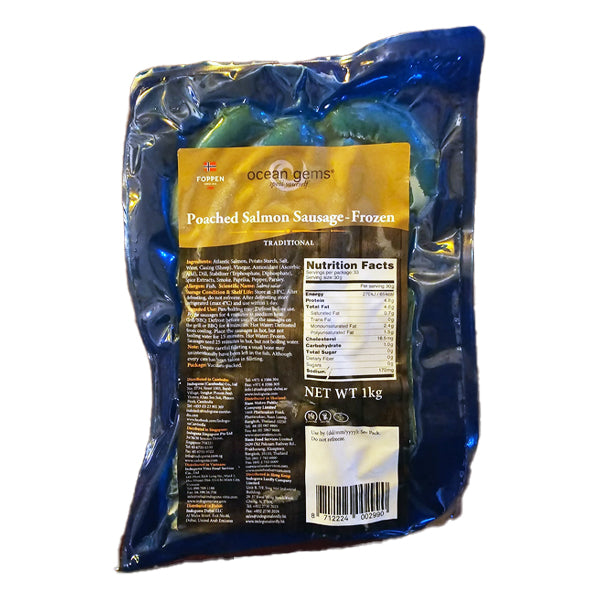 Foppen Frozen Poached Salmon Sausage 1kg
Original price
$22.00
-
Original price
$22.00
A gourmet delight that redefines the boundaries of seafood indulgence. Crafted with precision and poached to perfection, this unique sausage offers a convenient way to savor the rich, savory flavors of salmon in a versatile and easy-to-use form.

Immerse yourself in the sumptuous flavor of salmon with every bite. The poaching process ensures that the delicate taste and texture of the salmon are preserved, offering a mouthwatering experience that's rich and savory.
From pasta dishes to salads and sandwiches, our Poached Salmon Sausage adds a gourmet touch to a variety of culinary creations. Elevate your meals with the distinct taste of salmon in an innovative sausage format.