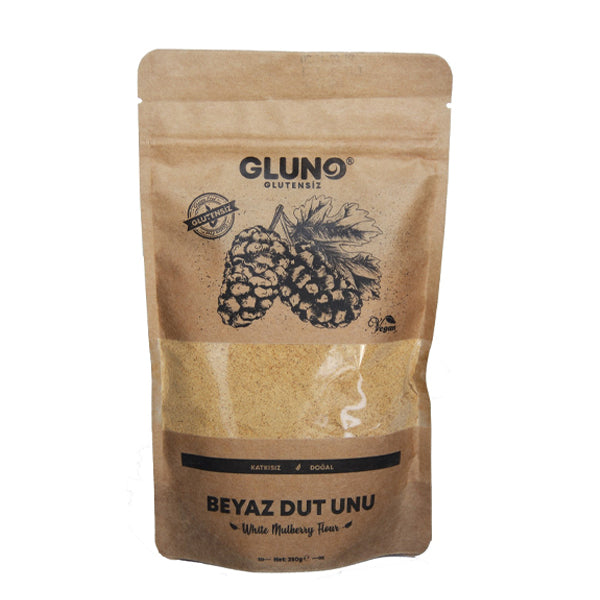 Gluno Gluten Free White Mulberry Flour 250g
Original price
$10.80
-
Original price
$10.80
White Mulberry Flour boasts a naturally sweet and mildly nutty flavor profile, making it a versatile ingredient for both sweet and savory dishes. Sourced from the finest mulberry orchards, each berry is carefully selected and ground to perfection, ensuring a smooth and consistent texture that blends seamlessly into your favorite recipes.
Not only is this flour a delicious alternative to traditional flours, but it is also packed with essential nutrients. Rich in vitamins, minerals, and antioxidants, it provides a wholesome boost to your diet, supporting your overall well-being.
The low glycemic index of White Mulberry Flour makes it an excellent choice for those seeking to manage blood sugar levels, making it an ideal option for diabetics and health-conscious individuals alike.
Indulge guilt-free in your favorite baked goods, pastries, and smoothies without compromising on taste or nutrition. Incorporate this nutritious flour into your pancake batter, muffins, cookies, and more, and experience the goodness of white mulberries with every delectable bite.
It is suitable for the consumption of people with celiac and gluten-free diet.