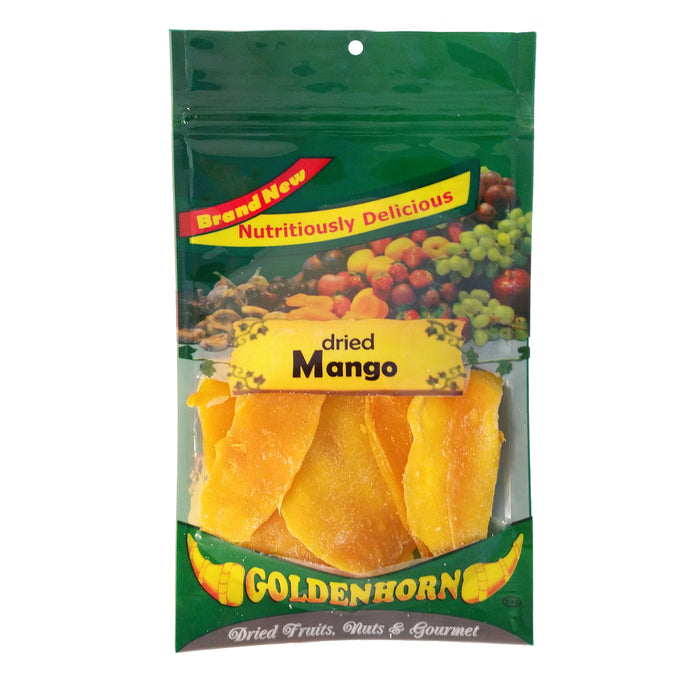 Golden Horn Dried Mango 120g
Original price
$6.00
-
Original price
$6.00
Philippines 
Description
​Dried fruits, especially, dried mangoes make an excellent on-the-go snack. They may be consumed as dried strips of fruit or added to shakes, bars, or salads. However, it is important to remember that dehydrating fresh fruit enables you to get dried mango slices. This means that dried slices contain concentrated amounts of sugars and carbohydrates.
Additionally, since the process requires dehydration to preserve it, dried mango may not be a filling snack. You must also exercise caution not to overeat dried mango slices if you are on a weight loss plan. 
Many brands use other additives or preservatives to dried mango, which may increase calories in dried mango. Calories in one cup of dried mango may ring up to 317 calories. Despite the high calories, snacking on one cup of dried mangoes may provide up to 27 % of your daily vitamin C intake, 2 % of your iron, and 3 % of your calcium intake.

Benefits

Skin Care
Aids In Digestion
High In Vitamin C
Vision Care​​
Storage

Keep It Refrigerated Once Opened!