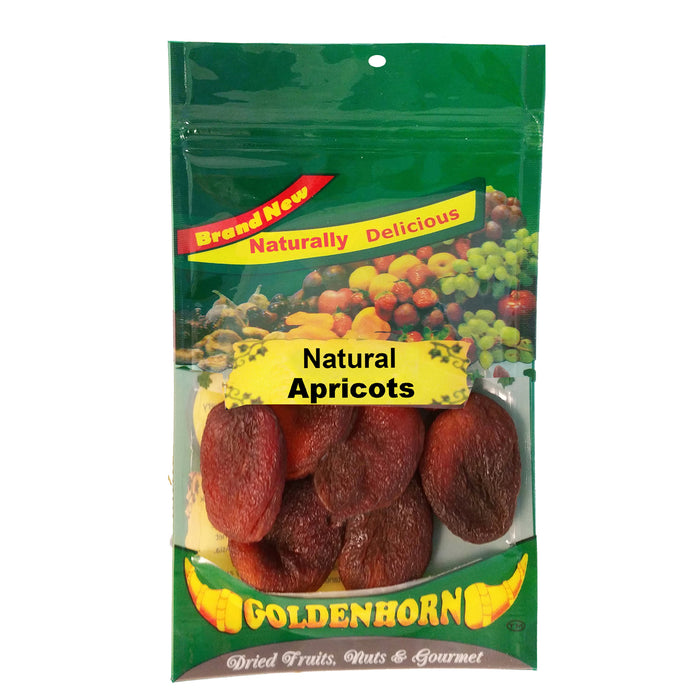 Golden Horn Natural Apricots 188g
Sold out
Original price
$6.00
-
Original price
$6.00
Dried from Fresh Apricots. Differs from their orange-color counterparts as these are dried without any sulphur dioxide, which helps retain their natural fruit color. Due to its sugar content, the fruit turns dark color when exposed to sunlight. 
Benefits
Due to high carotene content (vitamin A), protects the lungs and respiratory system and has a preventive measure against cancer
Positive effects on the nervous system, brain cells, immunity, and growth
Due to its high potassium content, it regulates blood pressure and strengthens heart muscles allowing the heart to function more regularly
An excellent source of fibre, which decreases blood cholesterol
Helps in recovery of liver
Plays an important part in keeping the bones and teeth healthier
Increases blood production process
Storage
Keep It Refrigerated Once Opened!