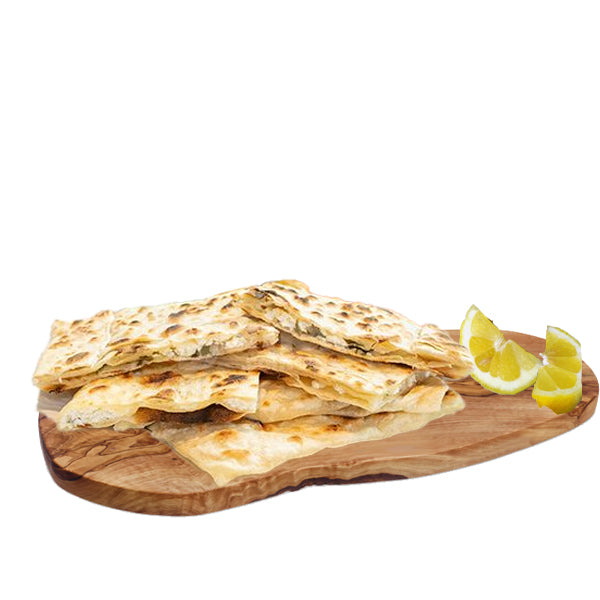 Frozen Turkish Flatbread With White Cheese (Gozleme)
Original price
$18.00
-
Original price
$18.00
2pcs Approx 500g
 
Gozleme is a savory Turkish flatbread with olive oil. The dough is usually unleavened, and made only with flour, salt and water. 
This variant is made with feta cheese.
Our Gozleme is ready, half cooked, and provides fast service in just 4 minutes. Pan fried until golden and crispy, cut into smaller size and serve with a side of salads or wedge of lemon.  Easy to prepare, serve it in your party, everybody will love them! 
It can be stored in the freezer for up to 1 year.