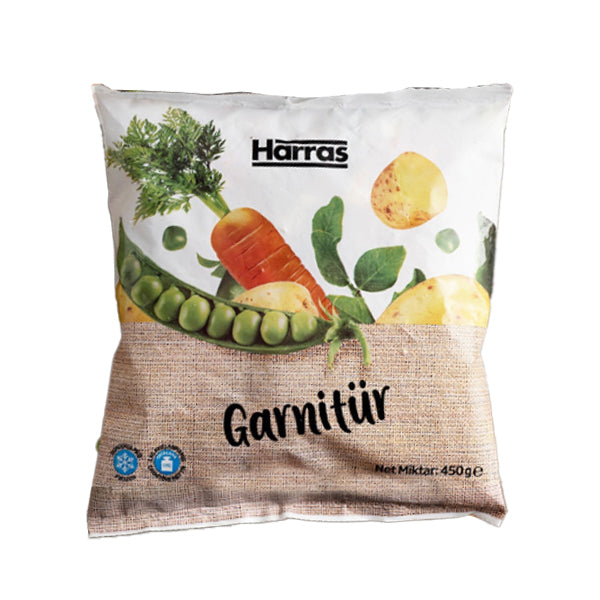 Harras Frozen Garnish Mix (Garniture) 450g
Original price
$0.00
-
Original price
$0.00
A culinary essential that brings a burst of color, flavor, and convenience to your kitchen. Carefully curated and expertly frozen, this versatile mix of vegetables is designed to elevate your dishes with a vibrant medley of textures and tastes, making meal preparation effortless without compromising on quality.
Our Frozen Garniture is a harmonious blend of hand-picked vegetables, each individually frozen at their peak of freshness. This ensures that you enjoy the same vibrant colors, crisp textures, and natural flavors as you would with fresh vegetables, all conveniently stored in your freezer.
From colorful stir-fries to hearty soups, pasta dishes, and more, our Frozen Garniture is a chef's dream. With an array of vegetables such as carrots, bell peppers, peas, and corn, this mix adds a burst of wholesome goodness to your culinary creations, transforming them into visual and taste sensations.