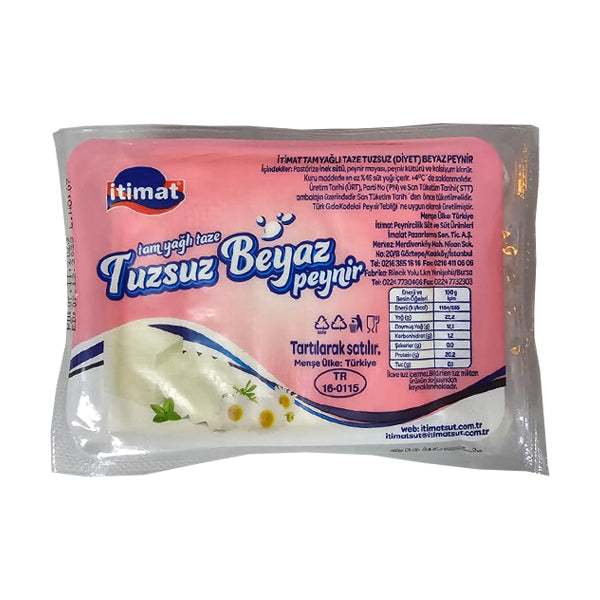 Itimat Non Salted White Cheese
Original price
$8.25
-
Original price
$8.95
Weight varies
A pure and creamy delight that celebrates the natural essence of dairy without the addition of salt. Handcrafted using the finest ingredients and traditional methods, this cheese offers a clean, mild flavor and a smooth texture that's perfect for those seeking a low-sodium, yet delicious, cheese experience.
For those looking to reduce their sodium intake without compromising on taste, our non-salted cheese is an ideal choice. Enjoy the rich taste of cheese without the added salt content.
Experience a delicate and creamy taste with a smooth, velvety texture. The absence of salt allows the natural creaminess of the cheese to shine through, offering a clean and subtle flavor profile.